What to Wear to Work This Spring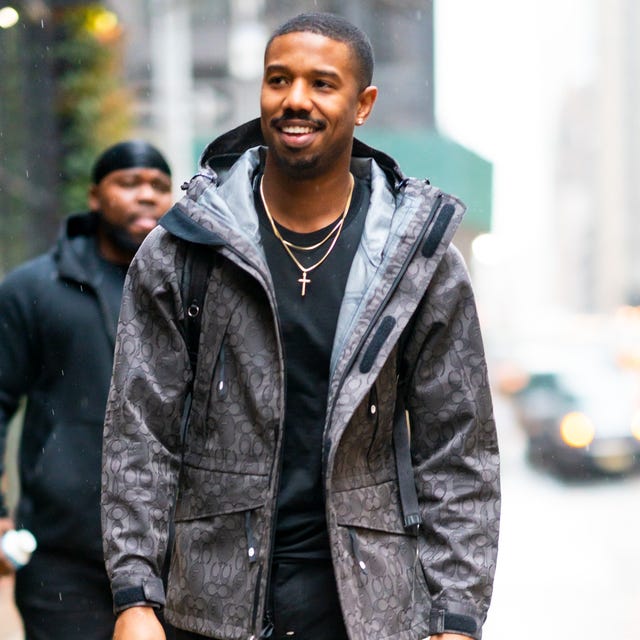 GothamGetty Images
Real talk, the very best thing about the complete relaxation of office dress codes is that these days, most of us can wear whatever the fuck we want to work. Miss me with that "comprehensive benefits package" bullshit. The only perk I care about is the freedom to pull up to the office fully fitted to flex over my (significantly) more competent colleagues. I'm a peacock, baby. You got to let me fly!
There's also never been a better time to be so liberated. Menswear is at its most exciting in years, and men are dressing accordingly—none more so than a certain crop of stylish celebrities, handily compiled here for your convenience, including established A-listers and rising stars alike. What all these guys (and their stylists) have in common is a consistently singular take on personal style, and what the lesser-known names lack in marquee presence they more than make up for in major drip.
So the next time that one homie you only sort of tolerate starts to regale you with tales about all the types of craft beer he has on tap at his cute little startup, remind yourself how thankful you are you don't spend your day surrounded by A-type personalities in Allbirds. Fuck off, man. No one wants to hear about how your "share percentage was dramatically diluted by the destabilizing tradeoff between VC funding and company equity during a rapid-growth period". Here's a list of well-dressed celebrity dudes to scroll through while you pretend to listen.
Advertisement – Continue Reading Below
Jonah Hill, very much looking the part of the cool-guy indie director he's become, shows off a very easy-to-emulate jacket/oxford shirt/jeans combo.
Surprisingly restrained Kanye is the best Kanye.
Peace to Post Malone, and his very righteous periwinkle suit.
Pharell doing Pharell (and making it look easy).
Here's the thing: Today, if you're wearing a suit to work it's likely because you want to, not because you have to. So make like Travis Scott and dress yours down with a clean pair of kicks and a plain dark tee.
Or, alternatively, take the Dylan Brosnan route (that's son of Pierce, to you) and really fucking go for it.
Head-to-toe black, done three ways. First up, Tom Holland's take.
I see you one Tom Holland, and raise you a Rami Malek.
Ladies and gentleman, the inimitable Jaden Smith. Bonus points if you match your socks to your whip.
There's a very real (very valid) reason Austin Butler was tapped to play Elvis in the upcoming biopic.
If you're going to be wearing a suit for shits and giggles (I highly recommend it), invest in a few that aren't in your standard run-of-the-mill colors, like this rich burgundy number Ryan Reynolds is rocking here.
Or you could really commit to the bit and cop a white suit with contrasting tuxedo detailing and then wear it like it's a flannel and your favorite pair of jeans.
Michael B. Jordan in Jordans (heh) and Coach's recently announced collaboration with Bape, putting on a masterclass in casual spring dressing.
Three takes on the classic grey suit: Laurie Davidson dresses up his subtly-patterned, double-breasted getup with a simple black turtleneck and a clean pair of boots.
Charlie Heaton gives his a Mad Men-era twist down to the perfect fit and the slightly loosened slim (but not skinny) tie.
And Shia, being Shia, shows us all how it's done in this boxy number from Gucci (air tie and white socks optional).
I've said it once, and I'll say it again: no one wears a sweater better than Tyler, the Creator.
Joe Keery has been consistently getting fits off since day one, and if you're a young dude trying to level up your style there's few better celebrities to emulate (peep the subtle gold chain).
Yes, yes much ado is made over the the elder Beckham's personal style, but Brooklyn ain't no slouch in that department either.
Advertisement – Continue Reading Below
https://59dbfon3s74xregsq489ew2sb8.hop.clickbank.net/

Source link